Adult Singles 50+ Dance at Valley Country Club
Saturday March 8, 2014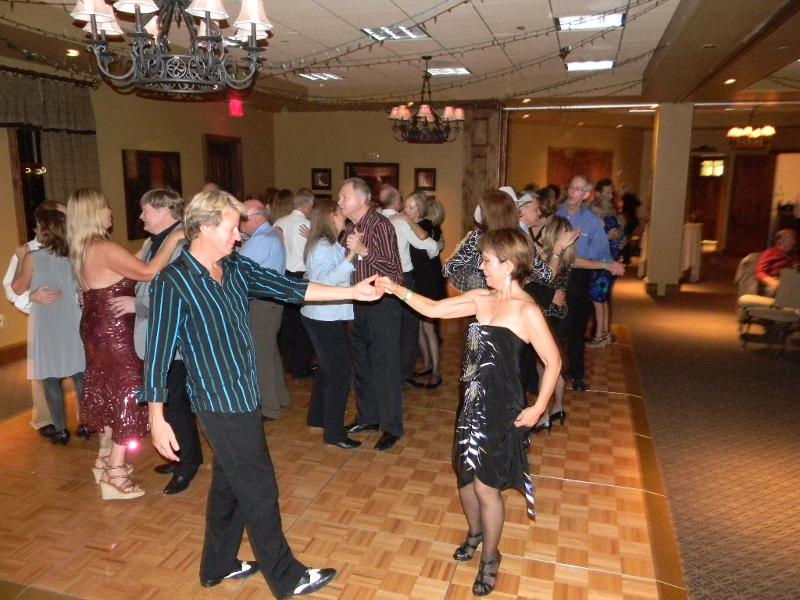 The monthly Boomer Social dress-up Valley Country Club dance is once again set for 7 to 11 at the luxurious country club in Centennial.

***$15 admission includes a first glass of wine, bottled beer or mixed drink plus a group dance lesson by David Paauw and door prize
***DJ Bob Barney plays dance music from the 1970's-90's plus line dances and cowboy cha-cha's.
***Members of 13 area adult singles Meetup groups are being invited in addition to the 1,400+ singles on the Boomer Social guest list.
***Our professional dance instructor David Paauw will give the group lesson and also dance with our lady guests.
***Those attending our Adult Singles Dance at the otherwise private Valley Country Club can also enjoy the luxurious members' dining room before the dance. Pay for dinner with cash. Call for reservations 303-690-6373.
***Directions--From Arapahoe Road and Jordan Road, go north on Jordan to the stop sign. Turn right and follow the road to the large, lighted country club parking lot. Photos at www.boomersocial.net.
***RSVP's are not requested or recorded. More than 100 singles attended our February Country Club Dance here.


"The Nacho Men Band Returns"
Doubletree by Hilton Hotel
March 22 from 7 to 11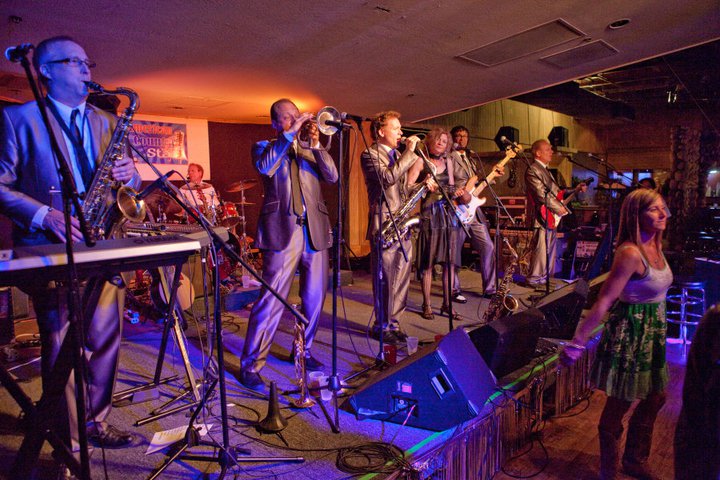 The Nacho Men played for a crowd of 205 at our Valentines Day dance and are coming back in March. The famous oldies rock and roll band (minus their costumed stage show) awill play in the full ballroom of the Doubletree by Hilton Hotel in Southeast Aurora.
$15 includes first mixed drink, glass of wine or bottled beer. Doors open at 7. Band 7:30-10:30.
The dance is in the large ballroom of the Doubletree by Hilton, the same room we also used for our New Year's Eve Dance which held 272 singles. The high-rise hotel is located at I-225 and Iliff in far Southeast Aurora. Ample lighted and free parking behind the hotel at the Ballroom Entrance.

Country Club Dance at Lone Tree Golf Club
Saturday March 29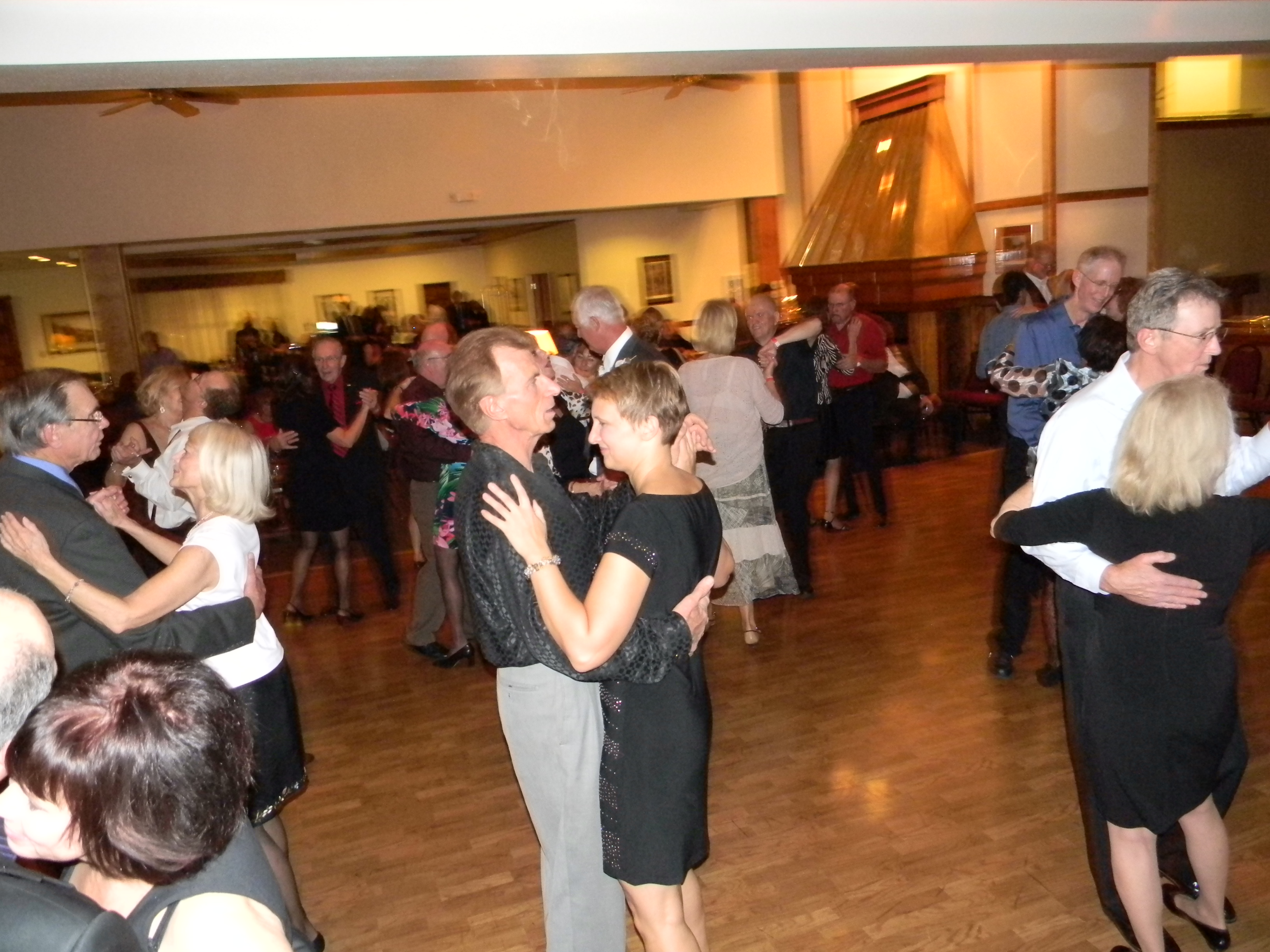 We are coming back to the big dance floor in the classy Lone Tree Country Club on Saturday March 29. We use this room whenever we can. To reach Lone Tree Country Club, take Lincoln west from I-25, go two miles to Lone Tree Parkway, turn right (north) to Sunningdale and follow the winding road through the big houses to the huge clubhouse on the hill.

Sign Up for our Weekly Singles 50+ Entertainment Newsletter
Our Boomer Social E-mail Newsletter is sent twice a week to more than 1,400 adult singles 50+ in the Denver area! Sign up for these free, informative e-mails by clicking "Weekly Newsletter" above.

Who we are. What we do. Singles you will meet.
Our 50+ age group is the largest segment (26.1%) of the Colorado population but few nightclubs cater to us or our music tastes.
Consequently, Boomer Social Network creates events with the right atmosphere plus the music our adult singles know and enjoy at luxury hotels and country clubs.
Our monthly dances are held at the high-rise Sheraton Denver Tech Center Hotel in Greenwood Village, The Red Lion Hotel in Southeast Aurora and the Doubletree Hotels in Aurora and Westminster. Additionally we have dances at the Valley Country Club and Lone Tree Golf Club.
A $15 admission pays for facility rental, entertainment and your first wine, bottled beer, mixed drink or soft drinks. There are no membership dues. Pay when you can attend.
At our events, we play familiar music of the 1960's through 80's. This is the music of our generation--not your kids' music--and all of it is played for dancing.
To be added to our invitation list, fill in the simple e-mail sign up box provided. Thank you.
John Edwards, Host
---
---
| Return Home | Weekly Newsletter | Past Dances | Singles Golf | Monday Meal & Meetups | Singles Cruises | Groups Happy Hour | Stories Photos | Host and Music |